Solar IS Civil Defense
Like this solar LED light and AA battery charger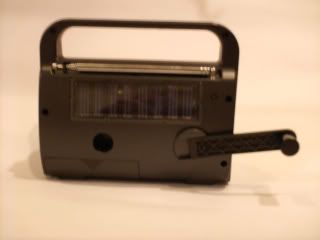 or this solar/dynamo am/fm/sw radio, similar to the ones US and NATO forces have distributed in Afghanistan.
Solar IS Civil Defense
and, after all,
we are at war.

Solar IS Civil Defense
a flashlight, radio or cell phone, an extra set of batteries
solar powered
with hand or foot operated dynamo back-up,
emergency lighting and communication
day or night
from sunlight or
muscle power.